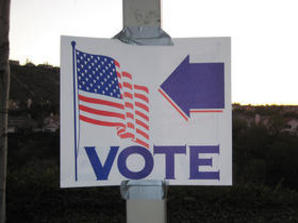 The Secretary of the Commonwealth announced Friday that Pennsylvania will be issuing a new ID card that can be used as voter identification. The card is aimed that those who many not be able to get a...
more
We'll mark the tenth anniversary of the Quecreek mine rescue in Somerset County. Then, since 9/11 Lillie Leonardi has kept what she saw at the crash site of Flight 93 a secret. However, she's now sharing her story in a book titled In the Shadow of a Badge: A Spiritual Memoir, Friday at noon on 90.5 FM (rebroadcast at 8:00 PM).
EPR Twitter Feed
Time for jazz on 90.5 FM. First up is Rhythm Sweet & Hot w/ Mike Plaskett & Dale Abraham, then more jazz w/ Bob Studebaker till midnight.
6 hours 37 min ago