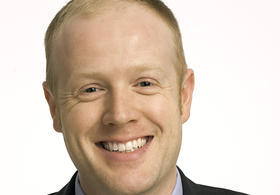 (Human Rights Campaign)
Brian Moulton from the Human Rights Campaign joins us to discuss how the issue of same-sex marriage might effect the election.
With Vice President Joe Biden's recent statement in support of same-sex marriage, and Secretary of Education Arne Duncan's concurrence on Monday, two top Obama administration officials have stated their support for same-sex marriage, but the White House has been mute on the subject. Pittsburgh Tribune Review political reporter Salena Zito and Brian Moulton, the Legal Director of the Human Rights Campaign, talk about how the issue of same-sex marriage stands to impact the 2012 election.