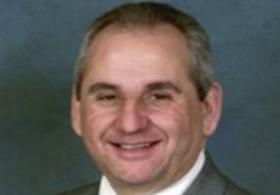 PA Sen Jim Ferlo
Pennsylvania State Senator Jim Ferlo (D-Highland Park) gathered representatives from UPMC and Highmark to go before a public forum last night in an effort to help the two nonprofits better understand what is going on in the community.
"They speak out to the public in their paid ads," said Ferlo. It is not clear if they are really are hearing directly from the public who, in the case of Highmark, have been paying high premiums and have been living under what he calls "predatory practices" used by UPMC, said Ferlo
The current contract between Highmark and UPMC expires in June and contract talks were broken off after Highmark announced that it was purchasing the West Penn Allegheny Health System. Users fear the lack of a deal will mean higher costs to access doctors and facilities of their choosing.
While the state does not have the ability to force the two sides to negotiate, Ferlo points to several places where the legislature and various state departments and agencies can apply pressure. "There is a question right now if UPMC is living up to [the provisions of act 55], and that would be under the attorney general and the insurance commissioner … The Highmark filing for the takeover of the West Penn Allegheny system and their rates will be reviewed by the Pennsylvania insurance commission," said Ferlo. Act 55, along with case law, defines what is a charitable trust is and how one must behave.
Ferlo is hoping it will not come to the point where the state will have to put pressure on the two insurance providers. He notes members of both boards are prominent in the community and they "can't just be bumps on the log. They need to do the right thing."